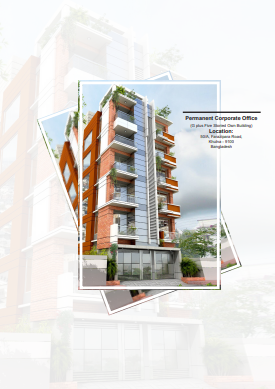 Photo: AKE Limited Headquarter
To become the number one construction & infrastructure development and be the development patner of Civil & Military Aviation in Bangladesh, a national Business Organization dealing safely, profitably and sustainably delivers best-in-class integrated services, products and solutions to meet our customers' needs and also demonstrate proficiency and excellence in Engineering & resulting in satisfaction to Customers, stake holders and Associates for the betterment of society. This includes a dedication to enhance the existing operation, exploration and creation of new and profitable avenues with full respect of the wisdom and ethics of true and transparent business practice as well as development of personal, institutional and professional leadership. Our aim is providing significant assistance for make civilization of the society in achieving the maximum potentiality. Our aim is to provide signaticant assistance to the society in achiving the maximum potentiality.
Building excellence through the commitment to Clients' expectations, and to foster the growth and achievement of our Employees, Business Associates and the Community also to be the most respected world class Engineering, Construction & Aviation Venture Infrastructure and committed to the high quality product and services by providing cost effective and reliable solution.
Address
50/A, Farazipara
Khulna, Bangladesh
info@akebd.com
+880 2477721888