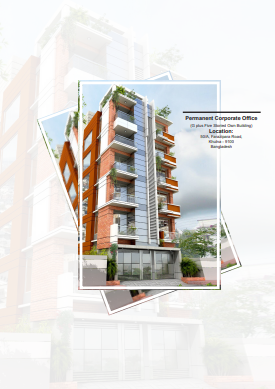 Photo: AKE Limited Headquarter
AKE Limited is proudly positioning itself in exclusivity and excellence among its range. It is one of the fastest growing conglomerate holding majority strength of Power sector, Airport division and Construction industries having others supportive work capabilities with successful recognition.
AKE Limited follows their 3 steps rule – Think, Design, Build. As they take it their mainstream theory, they set it their moto. Thinking out of the box is AKE Limited's most hard grip to the industry. Our way of thinking, solving problems, making something new which can solve many purposes at once. Our clearly makes their work distinctive by putting all their first step effort to a different level of highness. Design philosophy all over the world has become highest priority since human choice and behavior has been changing so fast than ever before. Keeping the same pace, AKE Limited has taken the design too seriously and make sure the design work is done covering all the technical, artistic and futuristic dynamism to make it best in the business. Building is AKE Limited's DNA by nature. Whether its building a structure, a system or a business. AKE Limited has been building all their wings stronger along with their constructions.
AKE Limited has been successfully leveled up themselves in the industry by their finest piece of works, precession to every details, sharp time delivery records and unique add-on values. AKE Limited is listed as 'Exclusive Agent to Bangladesh Government' for supply, construction and vending contracts as their commitment and quality reward.
Besides our 3 major division of strengths, we also like to talk about specific things we handle like the best in the business. Navigation & Surveillance Service is what we are expertly handling for airports. This service is actually means main functions of air traffic management. We provide all kinds of systems and total maintenance solutions with zero level of inefficiency. In constructions we are becoming the pioneer in Building projects both in residential and commercial, Roads and Highways, Short and Long bridges, River banks, canal development, protection works, Land development for weather huge industrial or urban living projects. We have completed several beautiful and advanced residential and commercial buildings featuring all kinds of modern features, amenities and gorgeousness. We are happy that our clients finds themselves happy and comfortable in our finished buildings. Our industrial and commercials projects are also setting our standard higher than others. Our commercial projects are getting recognized by our clients as well as our competitors. Because our quality and way of solving a problem is the best yet in our market. Apart from constructions, we provide best quality VHF (Very High Frequency) communication service to airports. We ensure any frequency between 30 MHz to 300 MHz you need. But we prefer to offer it bellow 70 MHz because it is ecofriendly. But for any emergency we are keep options to customize it. We want to talk about our AMHS which means Aeronautical Message Handling System. It uses in airports to ground to ground communications. We successfully provide and maintain AMHS services. Our DVOR (Doppler Very High Frequency Omni-directional Range) system and solution is industry best. We supply and serve DMEs (Distance Measuring Equipment). We only provide world's best brands and deals. Another interesting thing of our offering is ILS (Instrument Landing System) which helps pilots by two radio beams making a vertical and a horizontal guidance during an approach for lading. One of the very key system of airport is GNSS (Global Navigation Satellite System). It provides signals from space of positioning and timing data to help the aircraft landing safely and perfectly. We offer world's best GBS (Ground Based Augmentation System) as alternative to ILS (Instrument Landing System). Apart from radio and visual assistance we are also in VCCS (Voice Communication Control System) set up and solutions. VCCS works like telephone but specially designed for Airports communication purpose. On the flight you might get comfy and relaxed but surely your comfort comes through a lot of precautions. On the flight, the aircraft broadcasts data of its position via satellite navigation continuously that every time there is no info missing and tracking ensured. That's why we provide the best ADB B (Automatic Dependent Surveillance – Broadcast). We have talked about a lot of things regarding Air traffic management systems but one of the most commonly known and very important is RADAR. It stands for Radio Detection And Ranging system. It works to detect Range, Angle, Velocity and other information. As you have already understood that we provide full stack airport system solutions with everything an airport possibly needs. We are the first vendor who always suggests, supplies the best of the business products, machines and systems. We have talked about our constructions and Airport services but we cannot wait to tell our strengths and achievement in Power sector. We do national distribution power lines and grids. We maintain the strongest chain of supply from the world's best manufacturers. We are capable of doing nationwide power line installation and maintenance works. We do power plant setups and supplies all kinds of equipment for it. We even do engineering consultancy for the power plant design, installation, costing, import, maintenance and all associated works. Our provided substations, diesel generators, tower equipment and all kinds of electronic machineries are working with best efficiencies which made our clients happy. Our biggest achievement is we are recognized as the Exclusive supply agent to Bangladesh Government. We can take any kinds of power and energy related works at any volume scale and able to complete on time perfectly. We are on a mission to play ever bigger. We are on our way to contribute directly on a significant scale to our economy by our next projects. We are choosing wisely to accomplish that mission. So we welcome you to get along us with our great mission to build our national economy even stronger.
What we do in 3 words – Think. Design. Build.
We aimed to become the number one construction and international vendor of supply in Bangladesh.
Setting up the name AKE Limited at the benchmark of Constructions, Power, Airport services, Logistics and International supply businesses. Servinig from our very targeted people to the whole nation as consequence of grater efforts.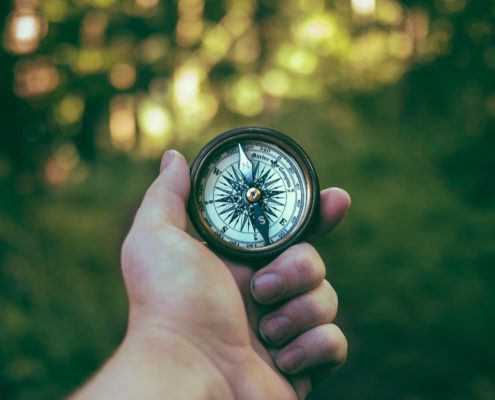 March 2021
M
T
W
T
F
S
S
« Jan
1
2
3
4
5
6
7
8
9
10
11
12
13
14
15
16
17
18
19
20
21
22
23
24
25
26
27
28
29
30
31